I am afraid one day I may trade my soul for wine and cheese. If you would give me only two products I can eat for the rest of my days, guess what would it be? Of course, I would choose to eat cheeses and drink wine! I am pretty sure there is nothing better than this combination.
When I tell to my clients how good Mexican wine is, they look impressed. Mostly, because very few people know that wine is produced in Mexico as well. Well, it absolutely is! In 2017 there were 19.4 millions of liters of wine produced in Mexico. 19.4 MILLIONS of liters! Could you imagine that?
There are two significant places in Mexico, where climate and soil are suitable for growing grapes – Valle de Guadalupe (which is in my MUST SEE list) and the state of Queretaro. In Queretaro there is even one area, called "Wine and cheese route". Of course, it sounded like a paradise to me, so I decided to see this magic place with my own eyes.
Once I told you, what the "magical towns" of Mexico are (Here is the article), so Tequisquiapan is one of them. Part of the Wine and cheese Route, town was founded at the middle of XVI century. The center of the town has cobblestone streets, traditional rustic houses with balconies, and wooden windowsills. Sounds romantic, doesn't it? If it is not enough, nowadays Tequisquiapan has about 30,000 habitants, most of them are indigenous people.
I definitely recommend you Tequisquiapan for a weekend getaway, so you can enjoy its atmosphere, do some shopping (which is amazing, by the way – you can find local wines, traditional sweets, handicrafts that locals offer to the tourists; homemade ice-cream – try some cheese ice-cream and wine ice-cream, both are super yummy), and eat some incredible cheeses and drink the best Mexican wine!
Only ten minutes away from Tequisquiapan you can find different vineyards, I have visited the most famous one

It is open daily, there are guided tours each hour and you can participate in a wine tasting, explore the area and have lunch at their restaurant. I have had New York stake for 230 pesos, cheese plate for 160 and a bottle of Syrah wine for 190. Lunch for two for about 30 dollars with a bottle of wine? Oh yeah! Plus amazing views and live music on weekends made me fall in love with this place!
Km. 33.5 Carretera San Juan del Río – Ezequiel Montes
Ezequiel Montes Querétaro
Tel. 441 277-1444
But also you can find other options, as
FINCA SALA VIVÉ DE FREIXENET MEXICO
Open daily
Km. 40.5 Carr. San Juan del Río – Cadereyta
Ezequiel Montes Querétaro
Tel. 441 277-0147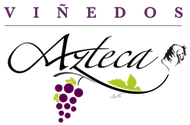 Km. 40.4 Carretera San Juan del Río – Ezequiel Montes
Ezequiel Montes, Querétaro
Tel. 441 277-2978
For the cheese tasting I recommend you CAVA BOCANEGRA
The cheese plate (with only local cheeses, fresh and cured; bread, honey, olives and fruits) is only 200 pesos, a glass of wine starts from 50 pesos.
Cava is actually "a cave" from Spanish, and they are recreating conditions of a cave to cure their cheeses by the ancient traditions.
I found prices in Tequisquiapan very very affordable. That is why it is the second most popular destination in Queretaro, and even people form Mexico City love it for its warm climate, amazing food and wine, and breathtaking landscapes.
We would love you to join our new tour to the Wine and Cheese route! Every month we offer a day trip with wine and cheese tasting, and the guided tour through the vineyard and Tequisquiapan town.